Prozac, used by 40m people, does not work say scientists
Analysis of unseen trials and other data concludes it is no better than placebo
Sarah Boseley
, health editor
The Guardian
,
Tuesday February 26 2008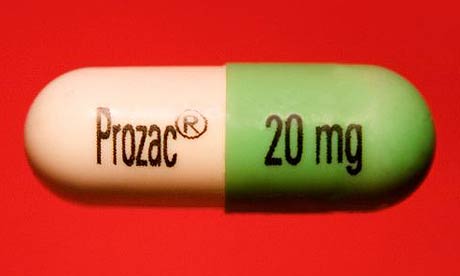 Prozac, the bestselling antidepressant taken by 40 million people worldwide, does not work and nor do similar drugs in the same class, according to a major review released today.
The study examined all available data on the drugs, including results from clinical trials that the manufacturers chose not to publish at the time. The trials compared the effect on patients taking the drugs with those given a placebo or sugar pill. ...
You may read the whole article at
http://www.guardian.co.uk/society/2008/feb/26/mentalhealth.medicalresearch





If a would-be drug dealer sells his customers what they think is ecstasy, but only gives them sugar pills will they still get high? And is such a "pusher" breaking the law?
Also, do you think that it is possible that other medications besides Prozac that are out in the market are ineffective? If so, please feel free to discuss your thought on the subject.