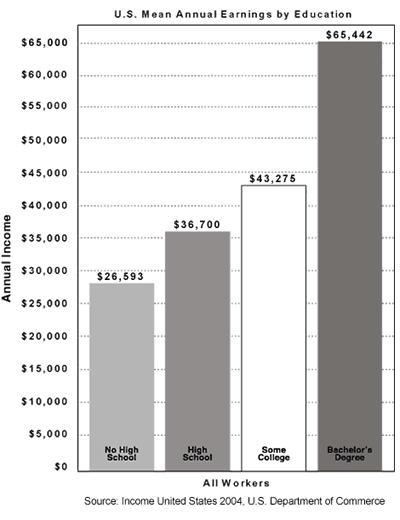 The HCC faculty was notified today that both Houses of Congress passed the College Cost Reduction Act of 2007 with bipartisan support (by a vote of 79 to 12 in the Senate and 292 to 97 in the House of Representatives). This legislation is of vital importance to the student body as it will boost college financial aid by nearly $20 billion over the next five years, reduce excessive federal subsidies paid to lenders in the college loan industry, and reduce the federal budget deficit by $750 million.
Furthermore the College Cost Reduction Act will increase the Pell Grant maximum award by $4,800 next year and to $5,400 by 2012, it will cut interest rates from 6.8 percent to 3.4 percent by 2011, it will provide upfront tuition assistance for graduate and undergraduate students who agree to teach in high-need public schools and it will increase income protections for working students.
It is important that you check to see how your representative and senators voted

.

at http://clerk.house.gov/evs/2007/roll864.xml and http://www.senate.gov/legislative/LIS/roll_call_lists/roll_call_vote_cfm.cfm?congress=110&session=1&vote=00326 respectively.
."