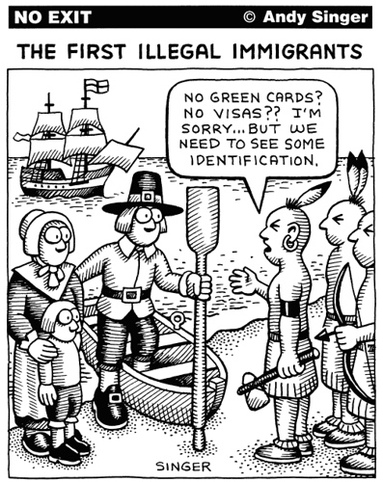 The Immigration and Naturalization Service (INS) estimates that in
January of 2000
there were7 million illegal aliens living in the United States, a number that is growing by half a million a year. Thus, the illegal-alien population in 2003 stands at at least 8 million. Included in this estimate are approximately 78,000 illegal aliens from countries who are of special concern in the war on terror. It is important to note that the 500,000 annual increase is the net growth in the illegal-alien population (new illegal immigration minus deaths, legalizations, and out-migration).
You may read the whole article at
What are your thoughts on illegal immigrants?